The design icon of heat pumps.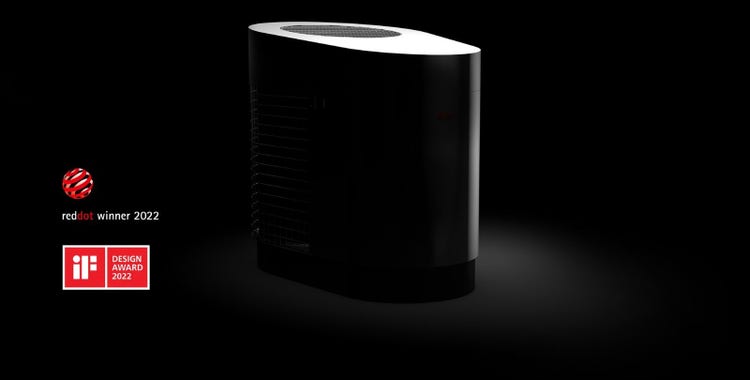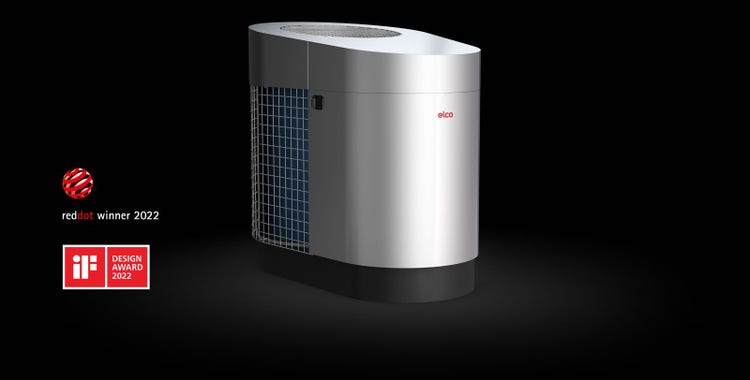 AEROTOP SG® – The new Generation
With the AEROTOP® SG, you will experience a heat pump of the highest standard. Uncompromising, highly efficient technology embedded in a unique design classic with strength of character.
The AEROTOP® SG is our answer to your maximum demand for aesthetics and quality. The need for change.
There is a difference between just placing a heat pump outside and designing it specifically for that purpose.
In the early 2000s, outdoor air-water heat pumps started to become a more popular alternative to indoor solutions. The reasons for this success were the increasing efficiency, easiness of installation and space saving in the house.
The disadvantages were the noise produced by the significant amount of air moved around the evaporator and the aethetically simple design. The tall boxes – sometimes even with silencers attached, to reduce the noise – were very intrusive and nearly impossible to fit into the architecture and landscape surrounding them.
So the requirements we gave our R&D team were clear – Instead of just adapting an indoor air water heat pump to an outdoor positioning, we needed a heat pump designed specifically for outdoor use:
Extremely silent and efficient but still compact and able to blend into its environment.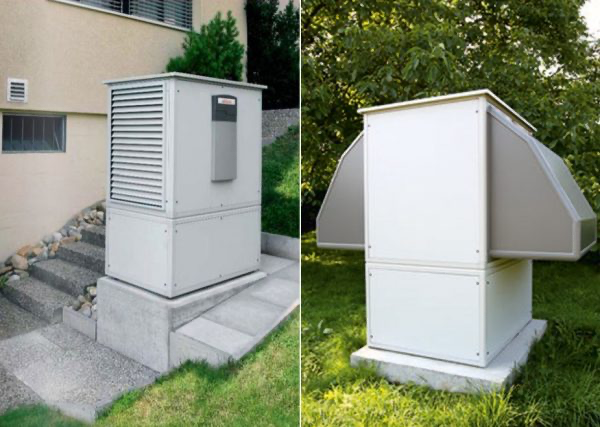 A brilliant Idea.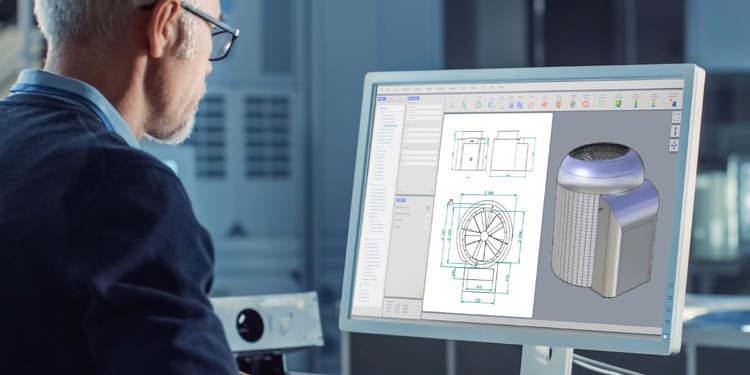 Our R&D team knew, that in order to reduce noise they had to use a much larger evaporator – the part of the heat pump that extracts the energy from the air passing through the fins.
To fulfill the compact dimension requirement, instead of the flat evaporator that heat pumps usually use, the idea was to design the evaporator in a circular shape.
The result was an unusual looking heat pump, with a small footprint and less height. It was definitely a technological breakthrough, but we were missing a convincing design.
The creation of a design icon.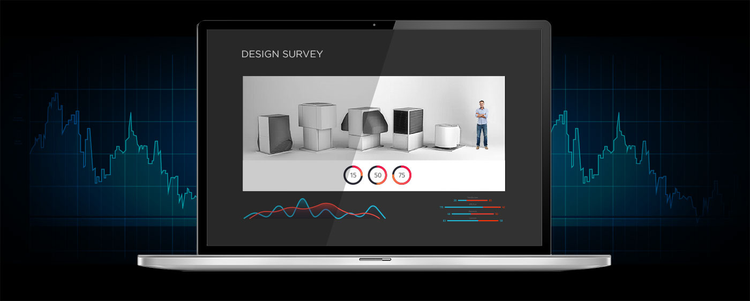 After an online market research with home owners on different design options, the industrial design office Weinberg & Ruf started working on their first proposals.

With their team of designers, constructors and graphic artists – and after many different iterations – they were able to create the timeless, unique and non intrusive design that conveys value and advanced technology.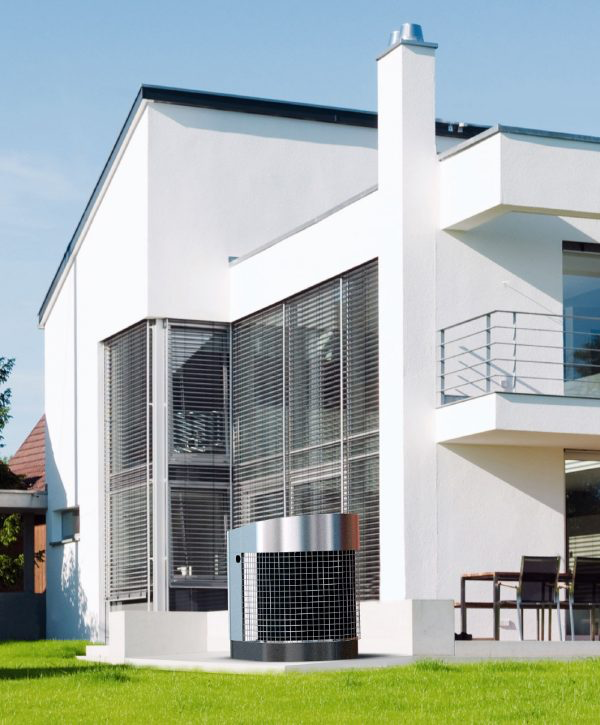 Complementing your Architecture.
The compact and non-intrusive design, as well as its stainless steel casing make the AEROTOP® SG blend seamlessly into its environment.
What makes a design icon? We think it's the result of a smart idea that solves a real problem with no trade off.
The unit had to meet all three core requirements in equal measure – minimum noise emissions, maximum efficiency and an unobtrusive design.
In terms of functionality, the AEROTOP® SG impresses with exactly these properties – without compromise.
The design follows exactly this approach and thus carries to the outside what the device is about on the inside.
And that, for us, is what makes a design icon: timeless, performing and high-quality – a perfect complement for the highest architectural standards.
More quite than a library.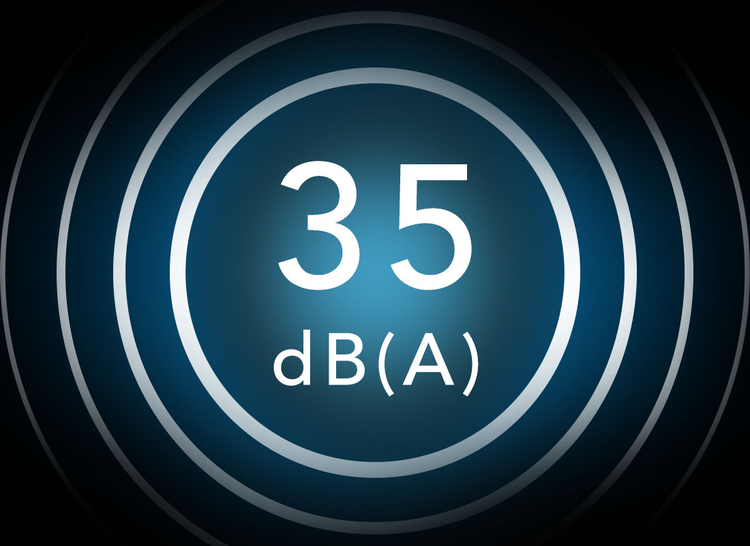 Understatement is when something is there and yet doesn't stand out.
Just like your new heat pump.

The AEROTOP® SG12 achieves 46 dB(A) sound pressure in reduced night mode at a distance of 1m (when mounted directly at house wall). After 4m it is only 35 dB(A), so noise protection guidelines are complied with and therefore the installation in a pure residential area is possible without any difficulties.
Powerful technology and still whisper quiet.
To heat a single-family house with an air-water heat pump, up to 6,000 m³ of air per hour must flow through the evaporator via the fan. This air flow can produce audible noise. In the AEROTOP® SG, however, noise is reduced to a minimum by three basic details.
1 | Evaporator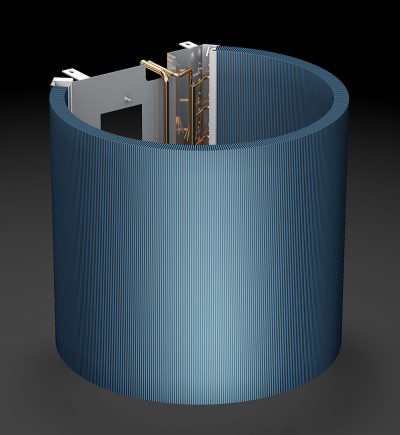 The oversized evaporator with only two tube rows allows an air flow with low velocity and low pressure drops in a circular shape to minimise overall dimensions.
2 | Fan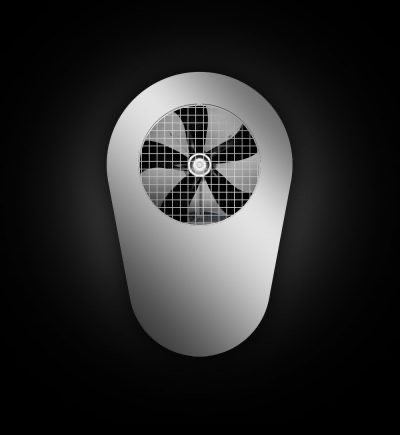 The fan can run at very low speeds. This ensures low air acceleration and thus low airborne noise.
3 | Damping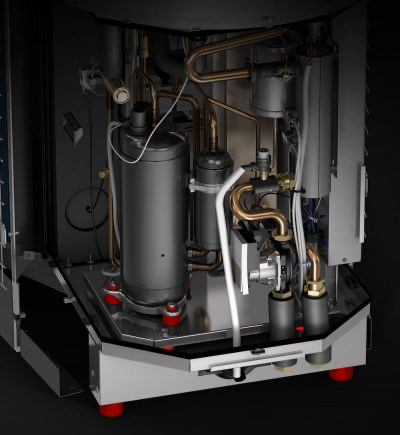 The compressor of the AEROTOP® SG is triple-mounted via vibration dampers that decouple casing parts. Consequently, the compressor does not transmit any vibrations to the casing, which could otherwise cause structure-borne noise.
More silent than ever.
40 % better than AEROTOP® G*
Title
Description
Value
Unit
Subtitle
Color
AEROTOP® G
(Ø Erp G07, G10, G12)
59
dB(A)
bar-grey
AEROTOP® SG
(Ø Erp SG10, SG12, SG14)
55
dB(A)
* An increase of 10 dB(A) doubles the perceived loudness.
bar-black
Redefining the standard in efficiency.
At an outside temperature of -7°C and a supply temperature of 35° C, the AEROTOP® SG delivers up to 14.1 kW of power, depending on the model.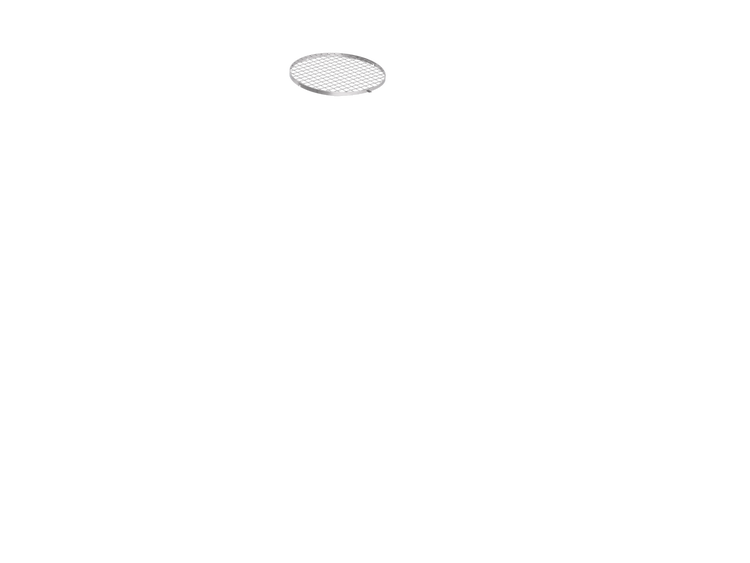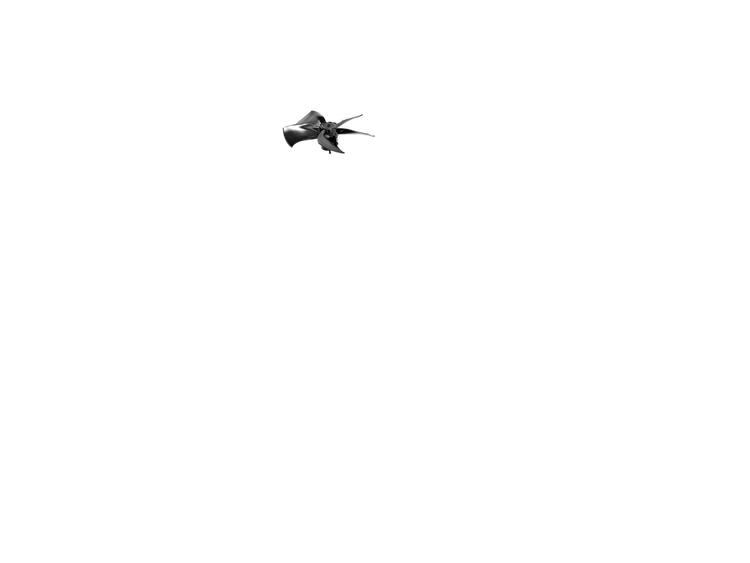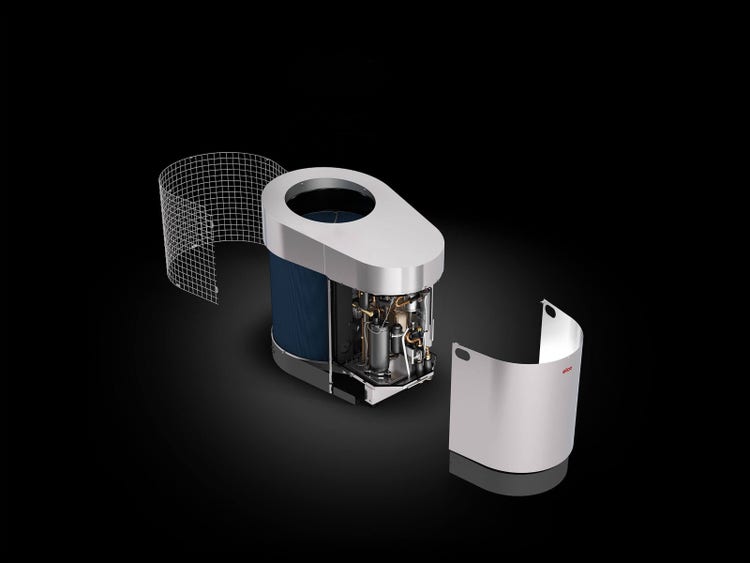 Because slow is better:
The fan.
The large evaporator surface area, large diameter and low flow velocities ensure minimal pressure drops and allow the use of slow speed axial fans.
And still
economical.
Performance does not have to mean high energy consumption. The overall concept of the AEROTOP® SG has been completely designed to keep power consumption low while maintaining high performance.
More efficient than ever.
Title
Description
Value
Unit
Subtitle
Color
AEROTOP® G
(SCOP G07, G10, G12)
3,96
SCOP
bar-grey
AEROTOP® SG
(SCOP SG10, SG12, SG14)
4,85
SCOP
SCOP stands for the seasonal coefficient of performance of the unit.
The value shows the factor of energy generated per 1 kWh of supplied electricity annualy.
bar-green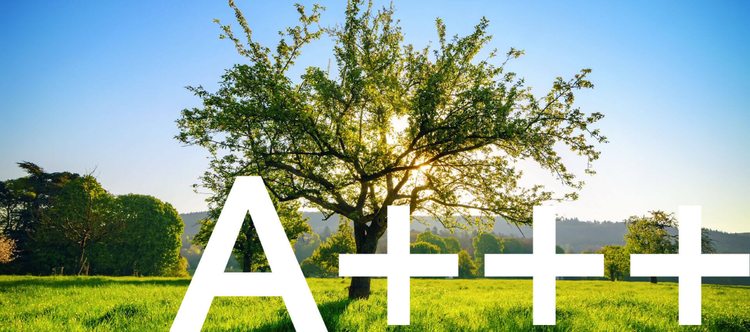 The evaporator surface – because bigger is better.
The larger the evaporator surface area, the lower the required fan speed. As a result, the unit needs less power, which contributes to the high efficiency of the AEROTOP® SG.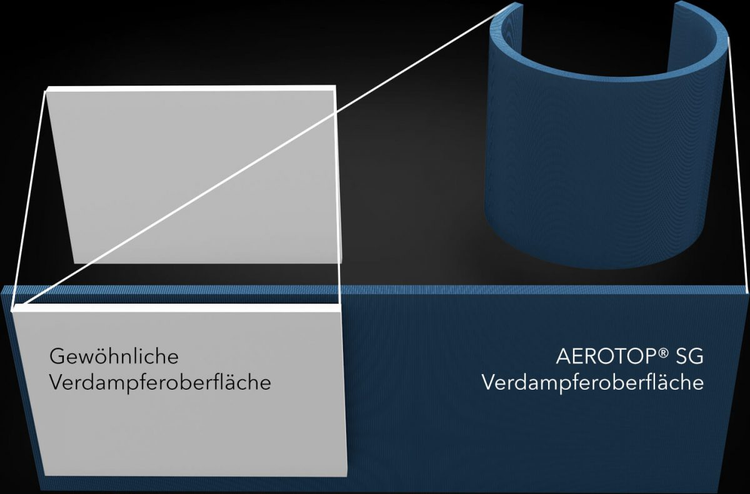 >
The evaporator surface of the AEROTOP® SG is significantly larger than the evaporator surface of conventional air-water heat pumps. This results in low air velocities, optimal heat exchange and minimal pressure drops. Thus, the size of the evaporator is one of the main factors for the high efficiency of the heat pump.
The advantage of only two rows of tubes.
Efficiency that is in the details.
Larger surface area, better air flow = less noise emissions, more efficiency.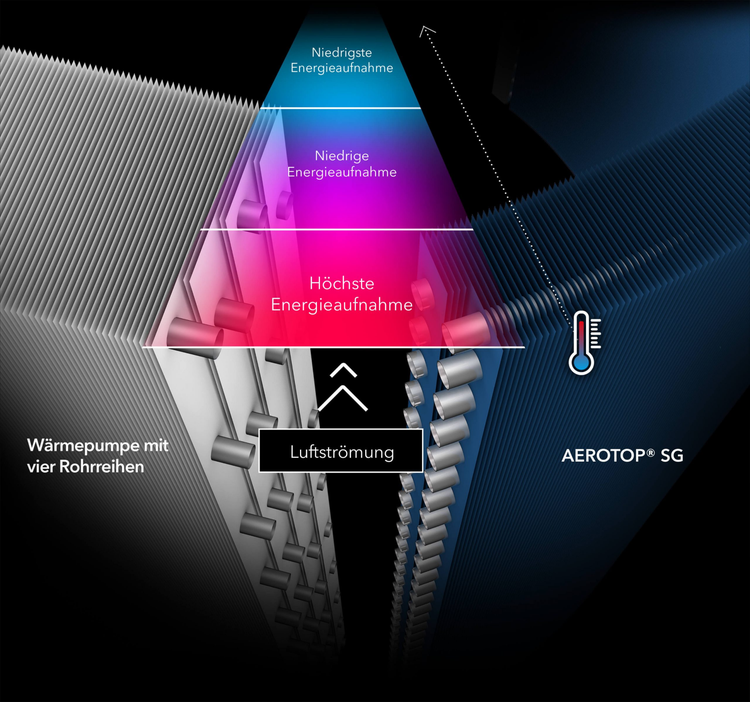 Due to its large evaporator surface the AEROTOP® SG uses only two tube rows. In a smaller sized evaporator with 4 rows the 3rd and 4th row of tubes have to extract energy from much colder air resulting in less efficiency. Also the air has to flow faster through more resistance – resulting in higher noise.
The optimised fin spacing of the AEROTOP® SG ensures ideal turbulence, excellent heat exchange and, in particular, a low number of defrost cycles. Units with tight fin spacing need more defrost cycles, leading to higher power consumption.
More efficiency through modulation.
Always full power.
Lower efficiency.
Modulated power.
No loss in efficiency.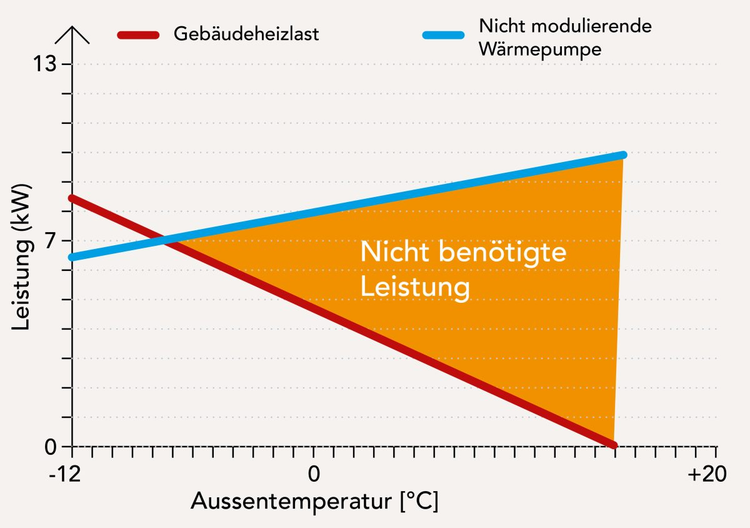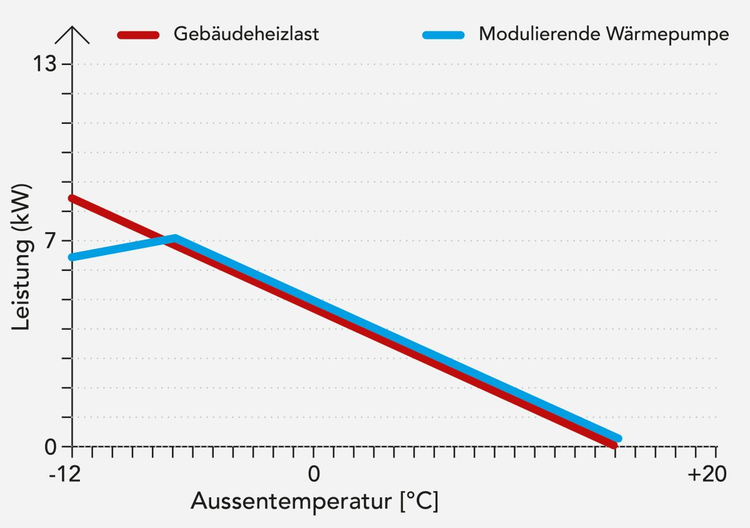 A non-modulating heat pump will know only two operational modes: Full power or off. This means that if it is on it will permanently deliver the highest possible output, even if not needed due to higher outside temperatures.
The AEROTOP® SG, on the other hand, can "modulate" its output. This means it reacts to your heating demand in accordance to the ambient temperature. This means that only the energy needed is delivered. This saves you running costs and makes the heat pump significantly more efficient.
The performance classes.
Maximum heating power at a supply temperature of 35°C and an outside temperature of -7°C.
More powerful than ever.
Title
Description
Value
Unit
Subtitle
Color
AEROTOP® G
(Ø @A-7/W35; G07, G10, G12)
7,6
kW
bar-grey
AEROTOP® SG
(Ø @A-7/W35; SG10, SG12, SG14)
12
kW
bar-red

Perfect for new build.
Ideal for renovation.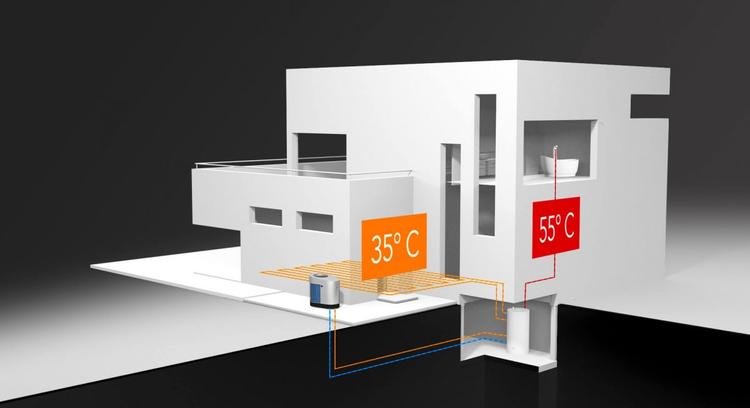 AEROTOP® SG regulates the heat output continuously, so the fan speed and compressor adapt to the current demand automatically. This ensures 100% comfort with efficient operation and reduces on/off cycles.
With a supply temperature of up to 60°C, the increased temperature requirements of common radiator heating systems in existing buildings are also met.
High heating and domestic hot water comfort.
The AEROTOP® SG allows you to maintain high flow temperatures even when it gets cold outside.
So even at -10°C outside temperatures, flow temperature of 60°C can be provided.
Comfort in your hands.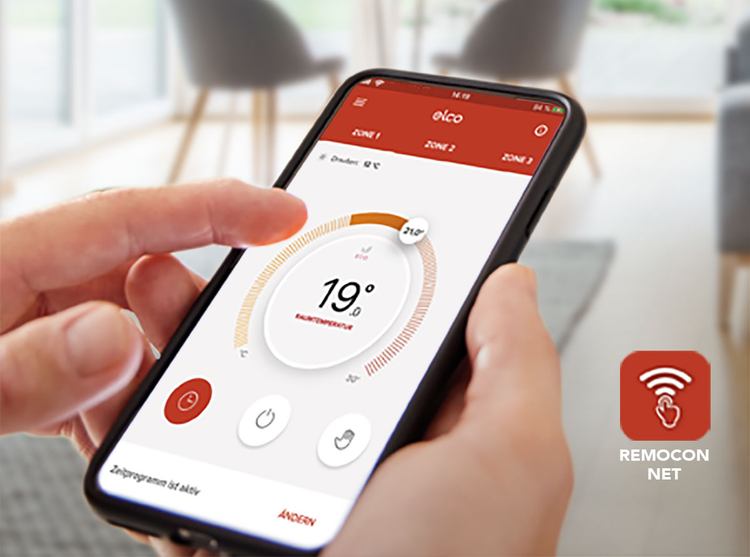 Wouldn't it be nice if you could set the ideal room temperature at the touch of a button before coming home?
With the ELCO REMOCON-NET app for your smartphone, you can control your heating system anytime, anywhere. Adjust the settings for optimal energy consumption and save money.
Comfort, safety and energy optimization – no matter where you are!
Any questions?