Wenzel family, Germany
"The architect told us that no other heat pump would fit to such a building."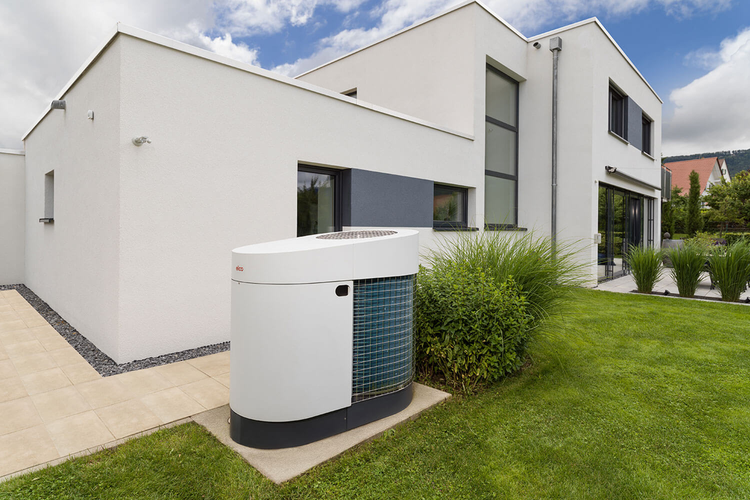 Especially when building a new, architecturally sophisticated single-family home, an externally installed heat pump must match the building, and that was clear to the Wenzel family from the start.
"The decision to install an AEROTOP® G from ELCO was made very easy for us. The architect told us that no other heat pump would fit to a building like this," says Mrs. Wenzel. The technical features of the AEROTOP® G, such as minimal noise and high efficiency, were also convincing. "And we were not disappointed", Ms. Wenzel informed us.
"It is whisper quiet and blends in so unobtrusively with our property and the architecture that we hardly ever notice it."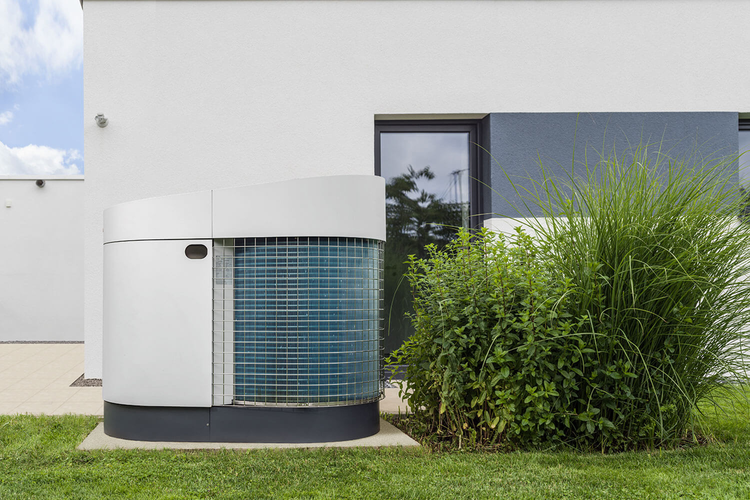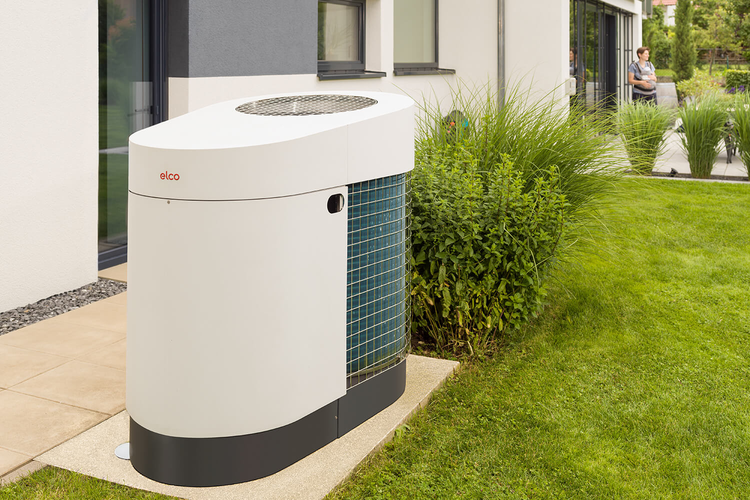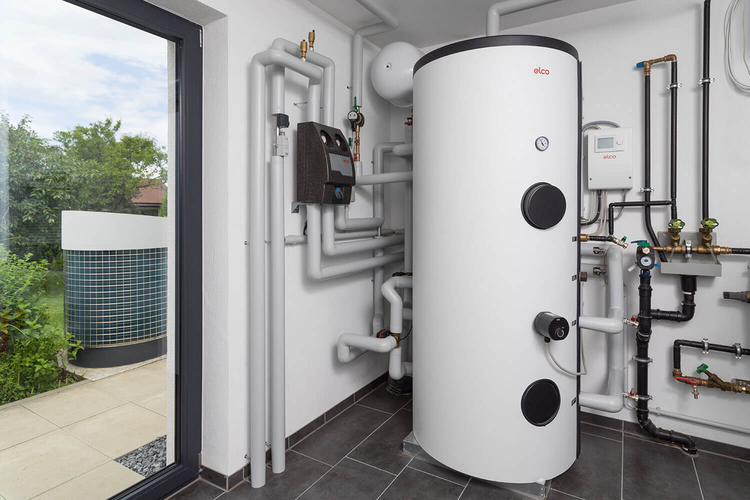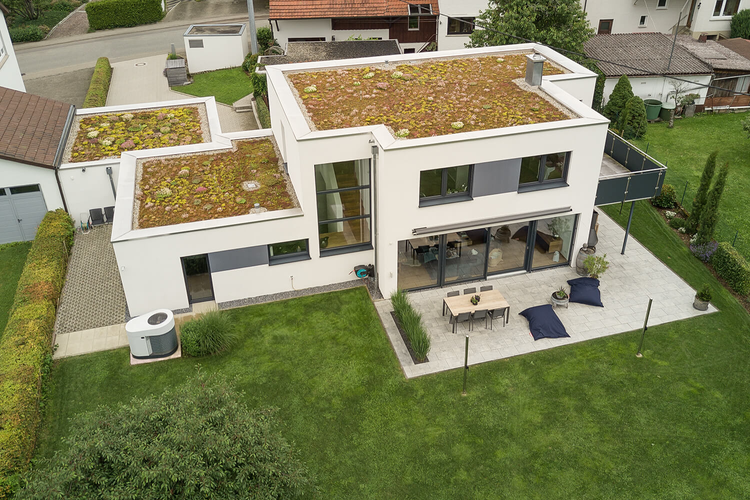 Wyss family, Switzerland
" Thanks to the low sound levels of the heat pump, we were able to have it installed directly in front of a window."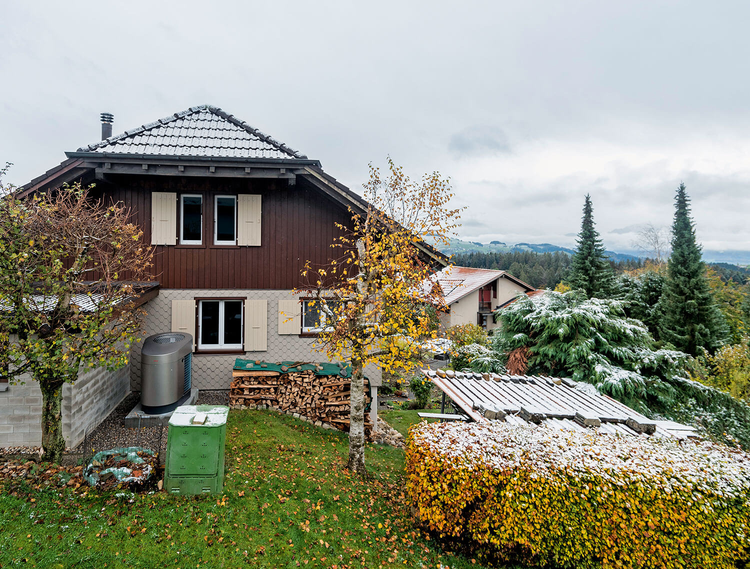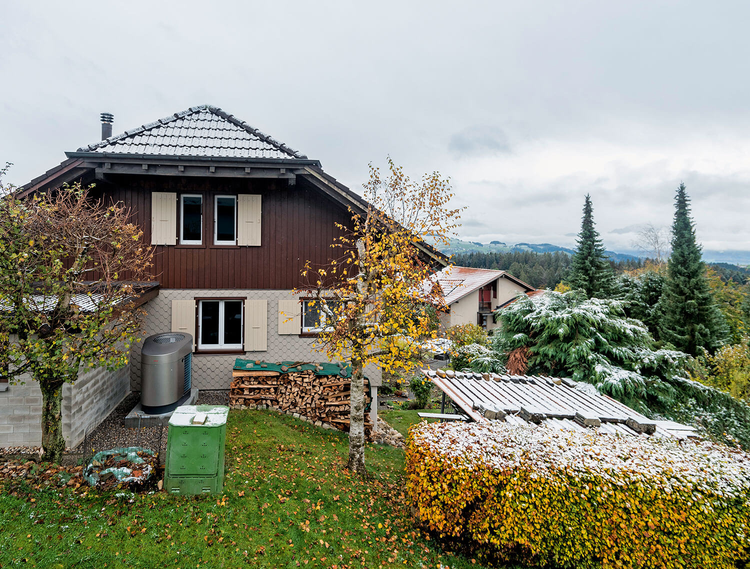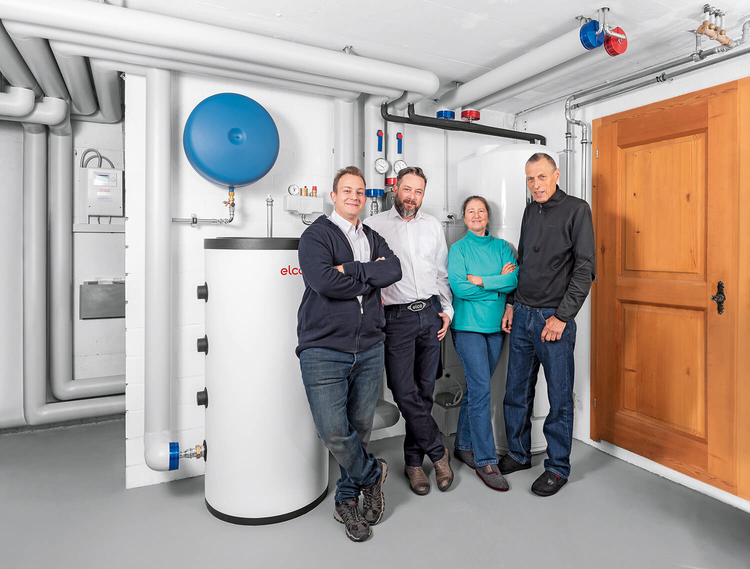 In the 1983 single-family home, the energy inefficient night storage heating system had to be replaced by a modern and efficient heating system. After extensive research and consultation, the choice fell on the AEROTOP® G air-water heat pump from ELCO.
"Our old night storage heating system consumed about 28,000 kWh per year," Mr. Wyss tells us in conversation. "In terms of efficiency, the new heat pump is of course clearly superior to it, which reduces our operating costs enormously."
But noise levels during operation are also an important criterion when selecting a heat pump for outdoor installation. Here, the AEROTOP® G was also able to convince Mr. Wyss.
"Thanks to the low sound levels of the heat pump, we were able to have it installed directly in front of a window and close to the neighboring property."
Lent family, Switzerland
" The heat pump actually runs very quietly and we barely even notice it."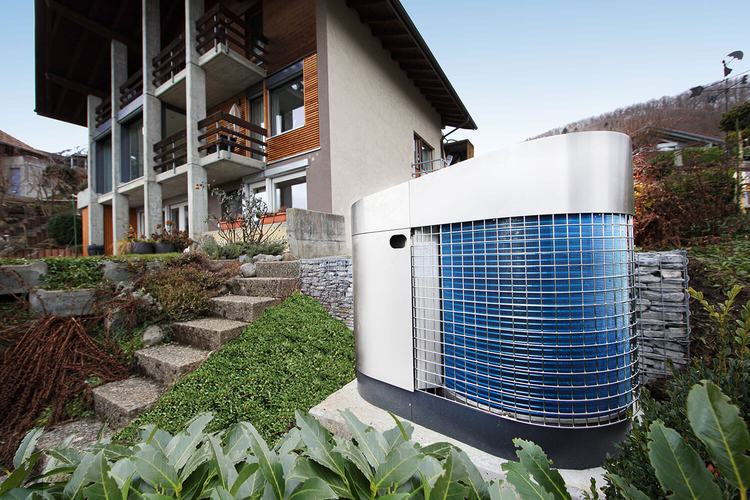 When an exterior-mounted air-to-water heat pump was proposed to the Lent family to replace their old electric storage heater, some concerns initially arose. Since the distances to the neighboring properties are quite small and the proposed installation location was close to the bedroom window, there was great concern that the operating noise of the heat pump could be disturbing for the neighbors as well as for oneself.
However, when they were able to see the AEROTOP® G in action at a trade show and the unit ran extremely quietly even under full load, all doubts were dispelled.
"The heat pump actually runs very quietly and we barely even notice it", confirms Ms. Lent. "We also really like the look of it. In addition, our monthly energy costs have dropped significantly. So the new heating system has met all our expectations."